Overseas Forwarding Services

You can receive Zoff eyewear products at your home with Overseas Forwarding Services
About Overseas Forwarding Services
Overseas forwarding service providers support you to receive Zoff eyewear products at your overseas address.
3 steps to complete shopping
STEP1

Register with your favorite Overseas forwarding service provider. Write down "forwarding number" or "post‐office box number" for your reference to register.

Compare each forwarding service Register with one of the service providers

STEP2

Shopping at Zoff online store.
*Fill in the "forwarding number" or "post‐office box number" issued on STEP 1 on Zoff online store.

Shopping

STEP3

Overseas forwarding service provider forwards the products to your overseas address once it receives the products at its own warehouse.

Ship the products
*Overseas forwarding services providers support you to ship Zoff eyewear products abroad.
*If you have any queries about the forwarding services, please contact the following service providers.
Costs and fees
Payment at Zoff online store

Product
and
pricedomestic shipping fee
(if necessary)

*Shipping fee to Overseas forwarding service provider's warehouse.

Payment to Overseas forwarding service providers

Overseas shipping
fee and
forwarding service fee

*Confirmed the size and weight of the products measured by the outer package size when the products arrive at Overseas forwarding service provider's.

Payment on delivery

Taxes
&
Duty

*Duty & taxes are calculated based upon the products category and destination country.
Guide to Overseas forwarding service providers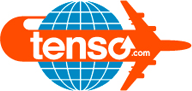 No. 1 Overseas Forwarding Service Provider
New Fee Structure! Handling fees starting at just 50 yen!
Aside from fast EMS, we now have cheaper sea or SAL shipping methods!
Items shipped out as fast as one business day after arrival!
Fast customer support response

Transfer fee starts at a reasonable ¥300
Choose your preferred method of shipping (EMS, airmail, economy air, sea mail, FedEx, etc.)
No extra charge to ship multiple deliveries together
Proxy service also provided
Free luggage storage for up to 1 month. You can take your time shopping
Important Notes
*This page is an introduction to Overseas forwarding services. Please be aware that we are unable to accept any liability for damage or loss resulting from issues with these Overseas forwarding service providers.
*We accept only "Credit Card" as a method of payment on Overseas forwarding services.
*Please see HP of each Overseas forwarding service provider to check upon payment methods.
*The customer must bear returning costs to Japan if the products are returned because of absence at home and unpaid duties, tax, and customs fee.
*Click here for country-specific information about import restrictions.